Herbs
Discover the many health benefits of herbs with our collection of dried and whole herbs. From classic kitchen staples like thyme and rosemary to lesser-known herbs like hibiscus and lavender, we have everything you need to add flavor and nutrition to your meals and drinks. Whether you're looking to support your immune system, soothe your digestive system, or simply add more variety to your diet, our selection of herbs has got you covered.
---
Rosehip Shells
Rosehip shells are the fruit of the wild rose plant, which is commonly found in various parts of the world. These shells are loaded with a range of nutrients and...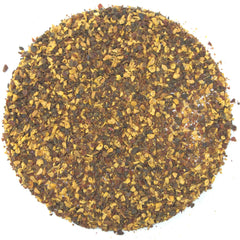 Rosehips Fine Cut
Rosehips Fine Cut is a versatile and nutritious ingredient that has gained popularity in the health food industry in recent years. These fine cut pieces of dried rosehips are packed...
Rosehips Whole
Rosehips are the fruit of the rose plant, and are often used in herbal teas and other natural remedies due to their numerous health benefits. Whole rosehips are the complete...